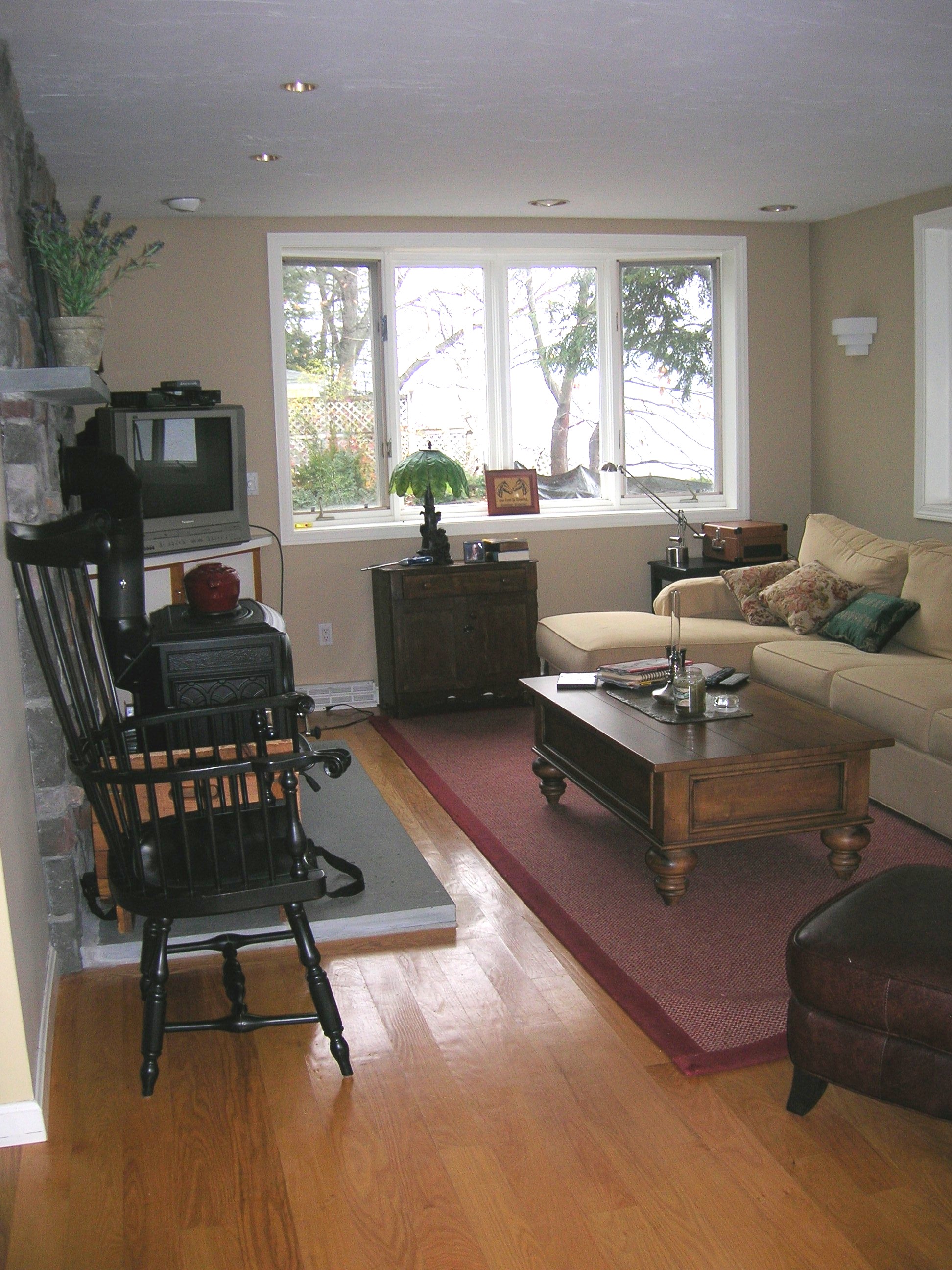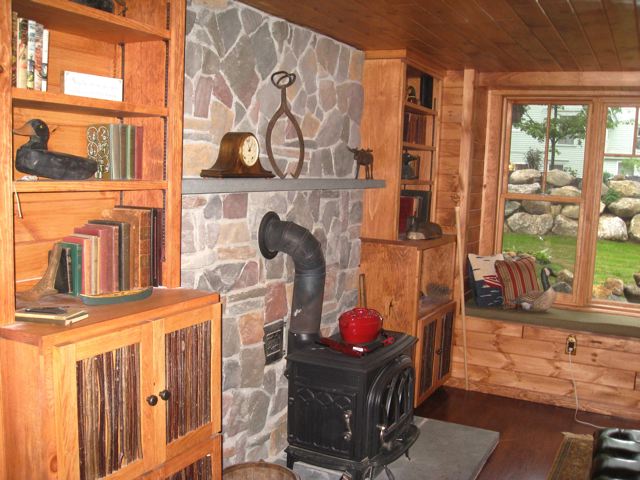 "Our home is a masterpiece."
This is the perfect place to live for the rest of our lives, and it's been the perfect vacation home for our guests" "Thank you for making our experience spectacular!"
"We saw the photos & the write-up... Congratulations... And it SHOULD have been gold! Enjoy!!!"
-L. Kaucic
Once a rather cold room with flat brick fireplace, white TV cabinet, plain furnishings and underused window area, this room was transformed into the rustic with victorian flair furnishings you see here.
horizontal wood planking on the walls, wood planking on the ceiling, new windows with built in window seats for cozy reading add warmth and charm.
furniture with multiple fabrics, coordinated for a cohesive look create sumptuous seating for homeowners and guests alike.
for better use of space and to tie in the rustic charm these owners loved, custom cabinetry was designed to hold stereo components, tv components, cd's, movies and books. adding to the charm are individually cut twigs from trees on the property by a highly skilled craftsperson who carefully aligned them into the cabinet doors as accents.
read a book, slouch in a cozy chair, listen to music or watch tv in this fantastic remake of a lakeside cottage. filled with a blend of rustic charm, graced with furnishings and fabrics of a bygone era, this room is a masterpiece.